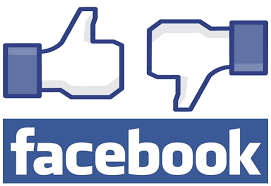 What kinds of businesses does Facebook work for?
I recently made a blog post questioning the effectiveness of Facebook for small business. As I have got more and more into SEO, I have noticed what I would call the social media marketing merry go round. This is where marketers tell you that you need to have Facebook, Instagram, Youtube, Linkedin, Google+ et c, et c, or you're missing out.
The aim of marketing is to get noticed.
Are you really getting noticed if everybody else is doing the same thing as you? I say no. You're just one of the crowd. And as I said in my last post, 620 of a 1000 small businesses surveyed in the UK said they believed that social media engagement made no discernible impact in brand awareness or sales.
I posted my last blog post to a few Facebook groups (as you do) and found that it stirred up some controversy. A few comments were made about how you could very effectively use Facebook ads to drive traffic to your site. I was told I was wrong to question whether Facebook works for small business.
I guess what I came up against was the danger of airing unpopular opinions. Some of the people who commented were committed to the idea that Facebook worked for business. Strangely enough, I didn't say in the blog post whether Facebook, posting, boosting posts and advertising was worthwhile. I just posed the question.
Anyway, this got me thinking. What does Facebook work for? No sooner had I asked the question than an answer appeared to me. That answer was in a page I had liked – Yoga Journal (yes, I'm a new age type of guy). This page links to their website, obviously.
They have a regular posting schedule on Facebook. There are two important points to this. Firstly their page has 1.8 million likes – even if their organic posts only get two percent of their followers viewing them, 36,000 people are going to see their posts. That is without boosting the post.
Secondly, Their posts are informational. The people who like their page are interested in yoga, naturally, and are very likely to want to learn more. They have a very high likelihood of wanting to click on the post and see what it's all about.
Compare this to a business selling pergolas. Sure you can put up photos of your work, but unless someone is in the market for a pergola, they're not going to your site. And anyway, you're not writing articles about stuff.. how many articles can you post about pergolas? It's just not a very informational topic. People aren't going to be heading to your site to look up the latest in pergola technology week in week out.
So it's horses for courses. Like anything, one size doesn't fit all. That goes for Internet marketing.
Oh and by the way. Organic reach is dying. Facebook wants to make money. The greater the organic reach, the less likely businesses are to pay for Facebook to boost their posts. By shrinking the organic reach, Facebook improves its business, as this graph shows.
Once again, the lesson to take from this is measure results. If you're posting and posting on Facebook is it eating time that could be put to better use in other areas of your business? The only way you are going to know is if you are measuring your traffic acquisition from various sources including Facebook.
The following two tabs change content below.
Shaun
A computer specialist who has had a long and varied career in IT, starting with the days of Novell, progressing through Microsoft on the way to Cisco and network security. Now running Revolution Web Design, to provide customers with great Web Design, SEO and digital strategy advice.