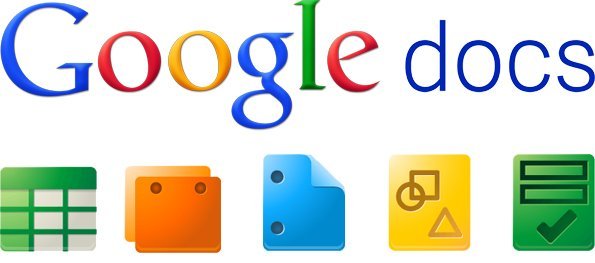 I have been writing a lot lately about Google
So much so that I questioned the value of writing another article about some of their services. I didn't want to start sounding like a fanboy, like someone who heaps praise repeatedly on Apple products often does.
Unfortunately for you the reader there are a few more Google centric posts coming out yet.
Why? Because the stuff I am telling you about is FREE. Yes FREE.
And who doesn't like finding out about free stuff?
So today I want to talk about Google Docs and Google Drive. I have written before about Google Drive. I consider it to be the option that is pushing one more piece of relatively new technology (the USB drive) to the scrap heap already. Why carry a thumb drive when you can synch your files online and access them via your phone?
Last week I was at a meeting and needed to take notes. By virtue of the fact that I had Google Quickoffice on my phone, I was able to write my notes for the meeting on my phone.
Now here is where it gets really good. OK, so what you say? Everybody can do that. Yes, these days it's easy to do things like take notes on phones. Nothing remarkable about that.  Yes but these notes were then automatically synched with my Google Drive.
What this meant was that because my Google Drive was synched with my desktop, the document I had written on my phone was on my laptop ready for me to work on, in Word for Windows format!
Now it addition to this I have decided to start to use Google Docs as my office suite. This means that instead of using Word Windows and Excel on my desktop, I am experimenting with using Google's office applications that are online and work through a brower.
I'm not ready to throw away Microsoft Office just yet, but online apps like word processors and spreadsheets do have advantages.
The main advantage is that you can edit your documents any time you have a browser handy.
It doesn't matter what platform you are on. For example, you can edit your Microsoft Office compatible document on your iPad. Or on your Samsung tablet, or your Macbook. Whatever is your choice.
Another advantage of this approach is that these documents can be shared among groups of people. So if you have some business requirements for collaborative documents you should look into this.
As I said before this stuff is free. You don't need to go out and purchase a copy of the latest Office software.
Now in the interest of balance and fairness, Microsoft also have competing offerings. They are of equal quality to the Google offering. They are Microsoft one drive and Microsoft Office Online.
So I urge you to look into this. The shift to everything being online is not going to go away. It will only pick up momentum.
And as always, if you need advice with these things, get in touch.
The following two tabs change content below.