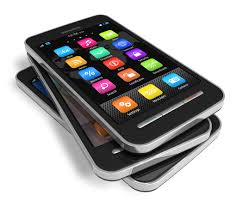 One thing about IT is that it is forever changing and you have to keep up with the times.
The mobile phone is now king when it comes to web design apparently. I think we all know at least one friend who only uses their phone for web surfing.
And now with the release of the Iphone 6 and the emergence of the "phablet", this trend is only going gather speed as the move to mobile devices and a convergence of the tablet and the phone to be one all powerful computing and communications device continues.
When it comes to design this is causing a massive rethink of the way you design a website.
The main thing is that the best way for the design to look good on the mobile is to design for the mobile first. This causes a lot of angst among designers who are used to the full screen designs that look good on a laptop, desktop or even a tablet.
However, it is a necessity now. The stats bear it out. A business website is a marketing tool. Your site has to keep up with where people are viewing your site. Laptop and desktop sales are declining. Tablet sales are on the rise. Browsing on phones is on the rise.
50% of the traffic to your site on average will be from tablets or phones (by the way you can find out the actual numbers for your site by using google analytics).
If you design for the desktop first then add on mobile functionality, the site can look very rough on phones. Mobile design can be quite tricky. If you start with the mobile design, it only gets easier as you scale the design to a desktop.
And of course, as always I will finish this article with a plug. If you need help with mobile design, ask me.
The following two tabs change content below.