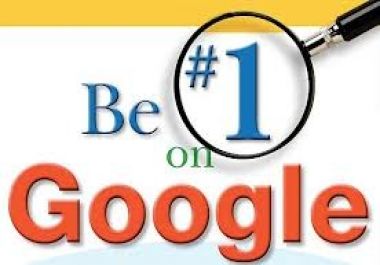 A lot of energy and money is being expended by a lot of people on getting to page one on Google for their preferred search terms. I have heard of people "guaranteeing" page 1 of Google for a pretty handsome fee.
In the meantime I've just gone about and got my first page one
I knew that to have any credibility in the SEO field I had to be able to show that I could improve my own visibility, so that's exactly what I did.
Late September, early October I was looking at the best ways to market my business. The obvious answer that kept coming back to me was to improve my ranking on Google.
I believe in just going for things, whether you are ready or not and then getting better via the school of hard knocks. So when I first launched my business, I think my website could have looked better, and the SEO could have definitely been better.
I was nowhere on Google.
Since September though, I put in a lot of work on my site and now have been able to see my web pages slowly climbing the rankings for various search terms. The important one for me is "Web Design Adelaide". In Google terms I am still nowhere, since page one is where it's at, but I'm heading in the right direction. For that particular search I have gone from around page 30 on Google 6 weeks ago to page 14. In SEO terms that is great.
I check regularly using Google's Webmaster tools to see where I am at. Webmaster tools shows all the queries that you are ranking for and where you rank. It's an essential tool for people with websites.
So I was checking over the weekend, and sure enough, there I am on page 1.
There was my own business on page one of Google for the term "custom website design Adelaide". Very pleasing to see.
So anyway, what this means is that, yeah, I do know SEO. What I did for myself I can do for you. If you're not ranking for important searches, get in touch. I can help you at a price tailored to your budget.
The following two tabs change content below.