I like free stuff. Of course the problem with that is that often they don't meet the standards of what I want from the said product.
When it comes to office products(word processor, spreadsheet) , I have tried Libre Office as a free alternative to Microsoft Word, but frankly it's not up to speed. I will use it if I have to, but then go back to my old copy of Word 2003.
What I have found recently though is what I would consider a genuine free alternative to the Microsoft Office suite. This is one called WPS Office. It  essentially looks the same as Microsoft Office, which is it's greatest attribute. I must also add that it reads Microsoft Office documents and saves in Office format as well.
No point describing the workings of the product. A picture tells a thousand words. As you can see from the screen shot below, a word user will feel pretty comfortable with this product.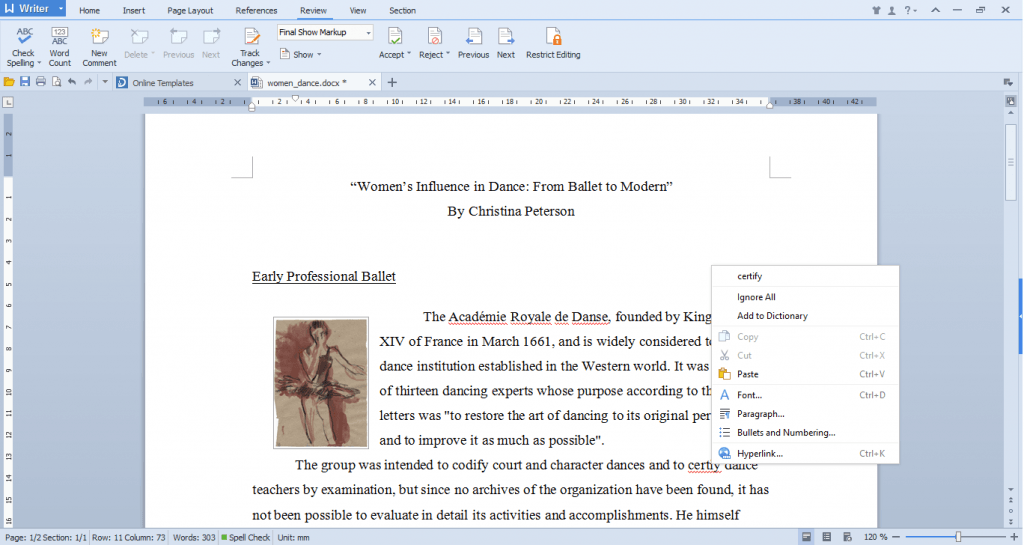 So if this product looks like something you think would fit your needs for a word processor, why not download it?
One word of warning. Putting on my security hat, this is a Chinese product. I can't guarantee that the Chinese government hasn't put backdoors into it. However, this is a universal problem with software moment (I will post the story of Kaspersky and backdoors soon). if you are not doing business with Chinese companies, then no problem.
Disclaimer: I have no association with WPS Office.