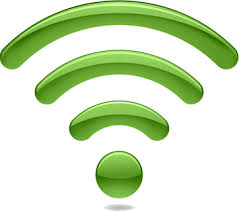 OK, imagine this. All the office buildings in Adelaide torn down and made into parklands.
Adelaide just becomes a giant entertainment and shopping precinct.
Sound far fetched? Well with WIFI and 3g, if you are an information worker, you can pretty much work anywhere you can take your laptop these days. You could work from a coffee shop all day. Although after your 10th espresso you would be more wired than wireless.
Internode have set up free wifi hotspots in conjunction with the state government and the Adelaide city council. (I have no affilliation with any of these organisations by the way).
Accessing the wifi is as simple as finding the Adelaidefree WIFI network on your device and connecting to it.
It covers most of the CBD and even the banks of the River Torrens.
I have recently had the opportunity to test the Adelaide Free Network during a business meeting at the Strathmore Hotel. What an excellent way to work! Angus beef burger in their beer garden while showing a client a new site. I love the freedom technology like this brings. I am not tied to one spot to work. Anywhere that I can access the web I can do my job.
Some friends have said to me before that it can be quite slow. I didn't find this. I checked out a news website, Facebook and my Gmail. Each of these were quite responsive.
Of course wherever you go these days, there is often some form of free WIFI. Yes it does vary in speed and some have fairly limited download limits (for example, I think Hungry Jack's is quite low).
This type of things gives even more impetus to move your stuff into the cloud, since it's going to be available more and more readily. I don't think the presence of free WIFI is going to decrease over time. Like all of the technological advances of this amazing age we live in, it's only going to get more prevalent and more reliable.
For more information have a look at the Internode site.
The following two tabs change content below.